Filed Under (Entertainment), (tv series) by hafizhans on November 2, 2010
yet another promising series shown on AMC channel after the Emmy's multi-awards winner series Mad Men, and Emmy's best actor and supporting actor in Breaking Bad series. The series was adapt from a comic books and it is all about zombies, which is scary and the picked 31st Oct to release it bcoz it Halloween there, makes it much creepier. I always liked this kind of story, its reminded me of playing the Left 4 Dead game which you can kill all the freakin zombie and its totally fun..haha. Nway, the premiere is out, and the pilot episode is kinda good even though almost half from the 1-hour series was an act of silent, no dialogue at all. well, I'm looking forward to see how the story goes, so far, all I can say is that the zombies is totally real!!
here's the casting..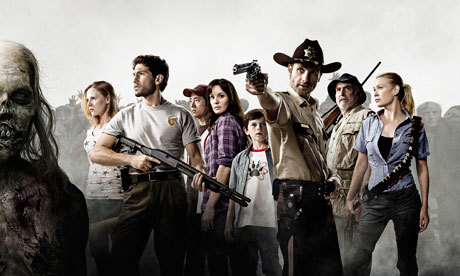 ..and here's one of the zombie..
told ya!! hahaha..so sorry for those who cannot sleep well at night after watching this..