Filed Under (Bones), (tv series) by hafizhans on November 5, 2010
her name is Katheryn Winnick and isn't she gorgeous? She's playing the role as a journalist aka Booth's new girlfriend in Bones.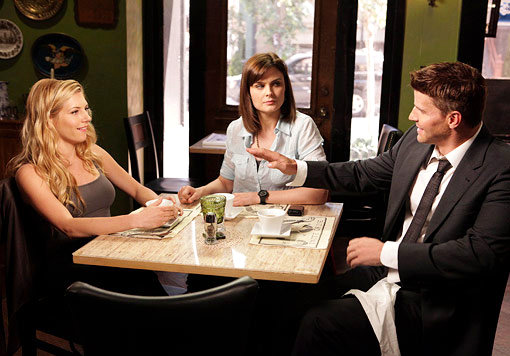 well, Brennan seems to be okay with that but deep inside I know she's feeling something. After all, she's the one who'd turn down Booth's offer and Booth just moving on and find this hot new girlfriend. Lets see how it goes between the three of them..